Having extensive experience in the safe and efficient demolition of single and multi-storied buildings in Christchurch, we can safely demolish both commercial and domestic structures.   We will cover all traffic management, service location and disconnection, consent applications with all local authorities and the safe removal and recycling of demolition debris.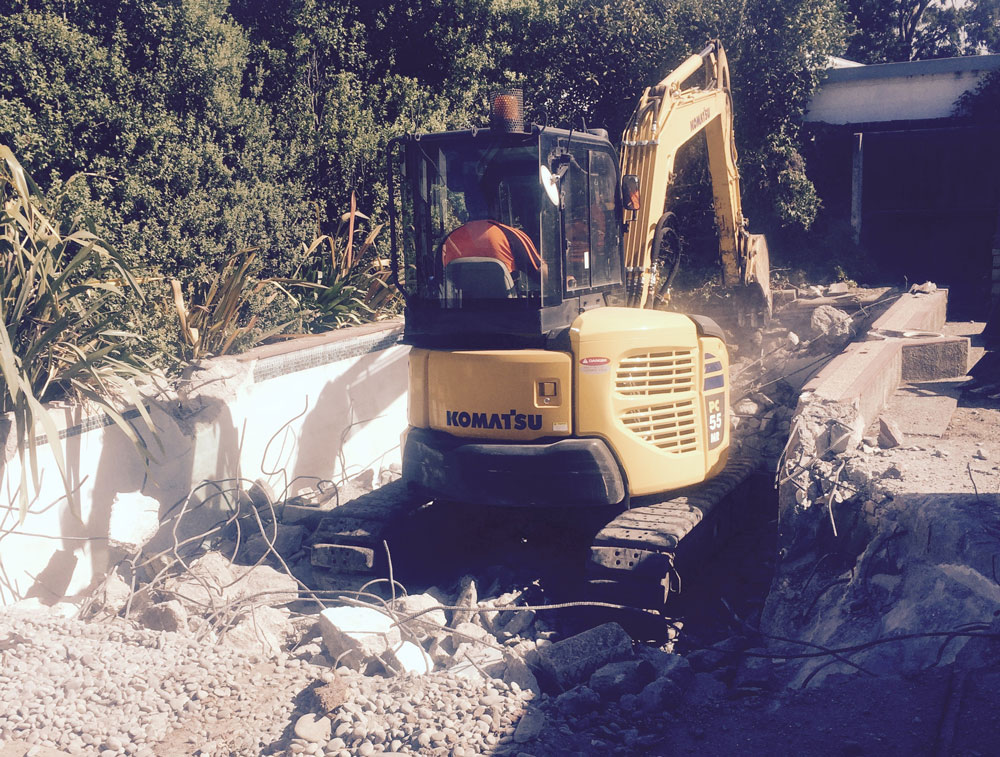 We also provide fast and efficient residential and commercial demolition.  Please call us to discuss your needs.  When it comes to demolition our focus is on delivering a safe service on time and within budget.
Ask us for a no obligation quote based on your building plans.  Please email us on info@rjmac.co.nz or call Justin 0277750440 or Ryan 0274235357.